Rightsizing is finding that place between too much and too little in your life.

A move is a perfect time to sort through your belongings and let go of what you no longer need, use or love. In essence, it's the right time to "rightsize." If you're like many seniors who are choosing to simplify your life and move to a smaller space, you may be needing to let go of some of your things. That can sound a bit overwhelming, but with the right guidance, you can keep your favorite possessions and surround yourself with the things that truly bring you joy.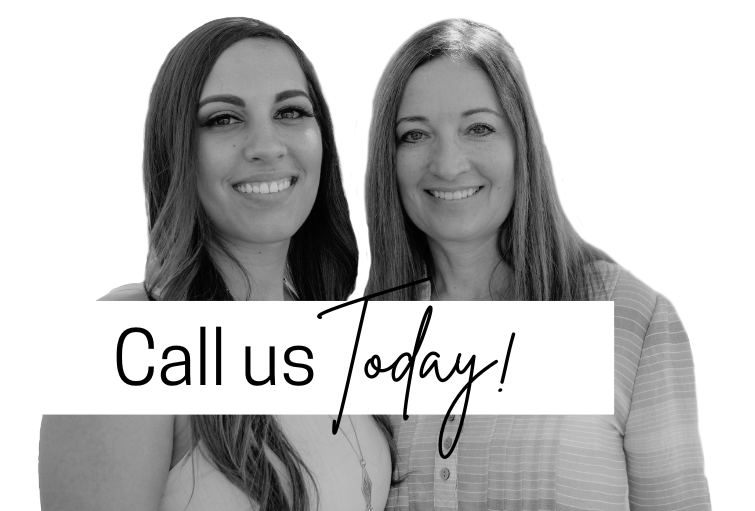 As a Senior Real Estate Specialist, Elissa and her team support clients 50+ through the buying and selling process making it easier for you to make informed decisions about your future.

How can SRES Help You Plan for Your Future Housing Needs?
Most of us put time and effort into planning for retirement. That is, we plan for money-related issues such as retirement funds. Secondly, people plan for long-term care and life insurance. Deciding on where you'll live as you age often takes a backseat during retirement planning.
Whether you are considering aging in place, downsizing, purchasing a rental property, or even upsizing to a new location, dealing with real estate transactions and choices can be a confusing maze to negotiate, even for experienced home buyers. Beyond the complexity of real estate transactions, those over fifty are often more sophisticated shoppers and can benefit from a knowledgeable SRES representative.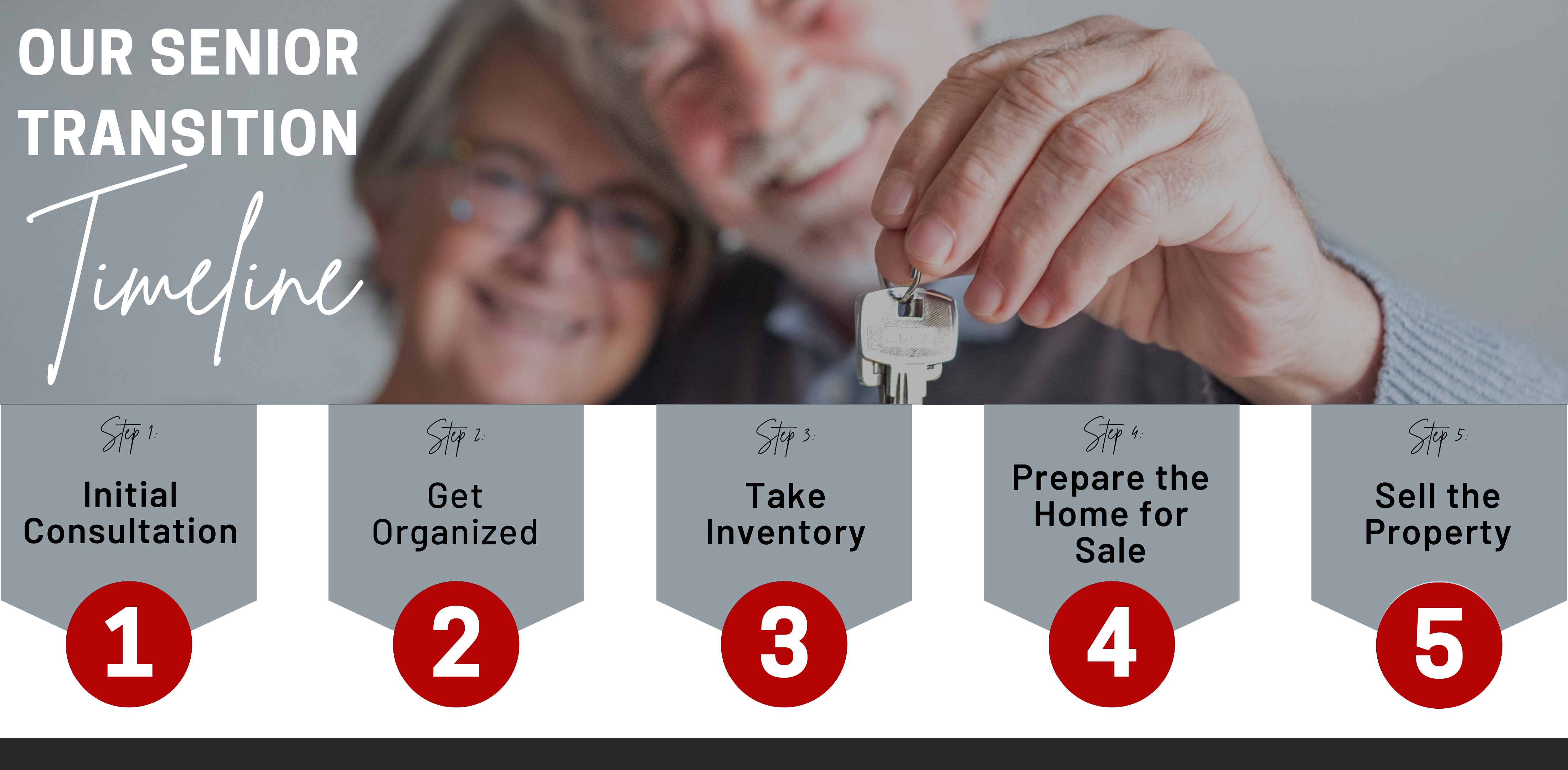 Step 1: Initial Consultation: We will set up an appointment to meet with you and your family to discuss your personal and confidential situation. An action plan will be set in place to meet your needs and start the process of moving forward.
Step 2: Getting Organized: Our Senior Move Manager will work with you as little or as much as you need. From sorting and packing the home to cleaning it out. Ensuring we make a plan of action for your transition.
Step 3: Taking Inventory: After it is determined what items will be taken to the new place, you have to decide what they would want to do with everything which is remaining. They could do an estate sale, they could donate it, or they could even do a complete cleanout.
Step 4: Preparing for the move: Before investing any money into their house, we will let you know what items we would recommend they should do to get your home in top showing condition. If everyone decides to do so, we have a list of trusted vendors who can help with home repair, flooring, painting, and any other service which may be needed.
Step 5: Pre-MLS Marketing & Selling the Property: In order to get the most exposure of their home, we will pre-market the home to our local buyers, a network of local agents, and online marketing strategies. We have a systematic approach to selling the home quickly and for top dollar.
Moving is not easy - even more, difficult when you are an older retiree planning to right size and leave the home you have owned for many years. Most people delay the decision to move due to what they believe to be a daunting task ahead of them. We are Senior Real Estate Specialists who will create a plan of action that can alleviate most of those moving stressors.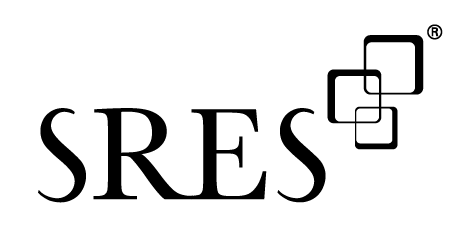 What is a Senior Real Estate Specialist, SRES®?
A Seniors Real Estate Specialist® (SRES®) is a real estate agent who is uniquely qualified to assist home buyers and sellers ages 50+. The SRES® designation is awarded only to real estate agents who have additional education on how to help seniors and their families with later-in-life real estate transactions.
SRES® designees also draw upon the expertise of a network of specialists, such as estate planners, CPAs, and eldercare lawyers, and are familiar with local community resources and services. Their mission is to help seniors and their families navigate the maze of financial, legal and emotional issues that accompany the sale of the home and assist Boomers in relocating to the home of their future.
What qualities make an SRES® different?

• Has knowledge, experience and compassion in dealing with 50+ issues.
• Can suggest housing alternatives, including ones that may allow an aging parent to remain in the home instead of selling it.
• Takes a no-pressure approach to the transaction and has a strong service orientation.
• Will take the time needed to make a client feel comfortable with the complex selling process.
• Understands the emotional demands a sale can make on a 50+ client, and tries to minimize them.
• Can interact easily with all generations, including adult children and caretakers.
• Is knowledgeable in senior housing options from active adult communities to assisted living.
• Has a wide network of other senior-focused professionals who can assist in tax counseling, financial and estate planning, and other aspects of the sale and move.
We provide more than buying and selling services to our clients. Our network of experts can help with:
Estate Sales

Home Repairs

Legal Assistance

Packing and Moving

After Life Planning

Hospice Care

and MORE...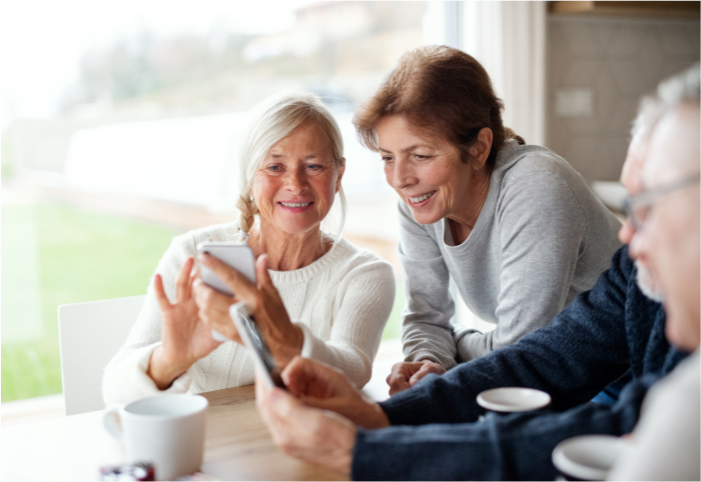 Elissa Tran
Team Leader, Associate Broker, REALTOR®
801-413-3381
801-915-2836
License Number: 7507327-AB00
elissa@myutrealestate.com
Elissa the founder of The My UT Real Estate Group, became a Realtor® in 2009. Her smile will brighten your day. Her attention to detail and her creativity is unparalleled. Raised in Salt Lake City Utah, Elissa comes from a family of realtors, which makes real estate second nature. Working side by side with her mother at the young age of 15, she has gained knowledge through truly experiencing the real estate world in action. Coordinating, marketing, and working with agents & clients has allowed Elissa to be involved in over 3,000 transactions to date. Elissa has enjoyed meeting so many great clients who have helped make this job a fulfilling career. She received her Associate Broker license in 2019. She also has years of experience in training, developing, and implementing Real Estate training and enjoys helping others excel in real estate. Elissa has two adorable children and is married to a car junky. Between her kids' football, BMX, snowboarding, gymnastics, dancing, and other activities, Elissa keeps busy but enjoys every moment of her day! Designations: Seller Representative Specialist SRS, Real Estate Negotiation Expert RENE, Pricing Strategy Advisor PSA, Senior Real Estate Specialist SRES, Certified Real Estate Team Specialist C-RETS, As a real estate professional, it is important to have certain designations that allow her to better serve her clients. These designations often require additional education and training, which allows her to provide expert advice and guidance in specific areas of the real estate industry. By having these designations, she can provide a higher level of service to her clients and help them make informed decisions throughout the buying or selling process.