Tuesday, January 26, 2021 / by Elissa Tran

We have hit 1 year since we first heard about COVID-19. We didn't know what or how this would impact the world. We know that many families have been impacted by this virus in health and finances. We are now seeing the light at the end of the tunnel with vaccines and personal safety everyone is doing to minimize the virus. We were not expecting the housing market to be so strong despite what the world is going through. Let's take a look at what we are seeing in the Wasatch Front market and how home sales are being impacted.
Here is some data to show what we are seeing. The following reports show you where we were last year and where we are this year.

Active


It isn't anything new, that we have a shortage of inventory here in Utah. We are down 67% today from this same time last year. You can see we did follow the trend just with more than half the number of active homes. When you see the under contract numbers you'll see where are those active properties went and so quickly.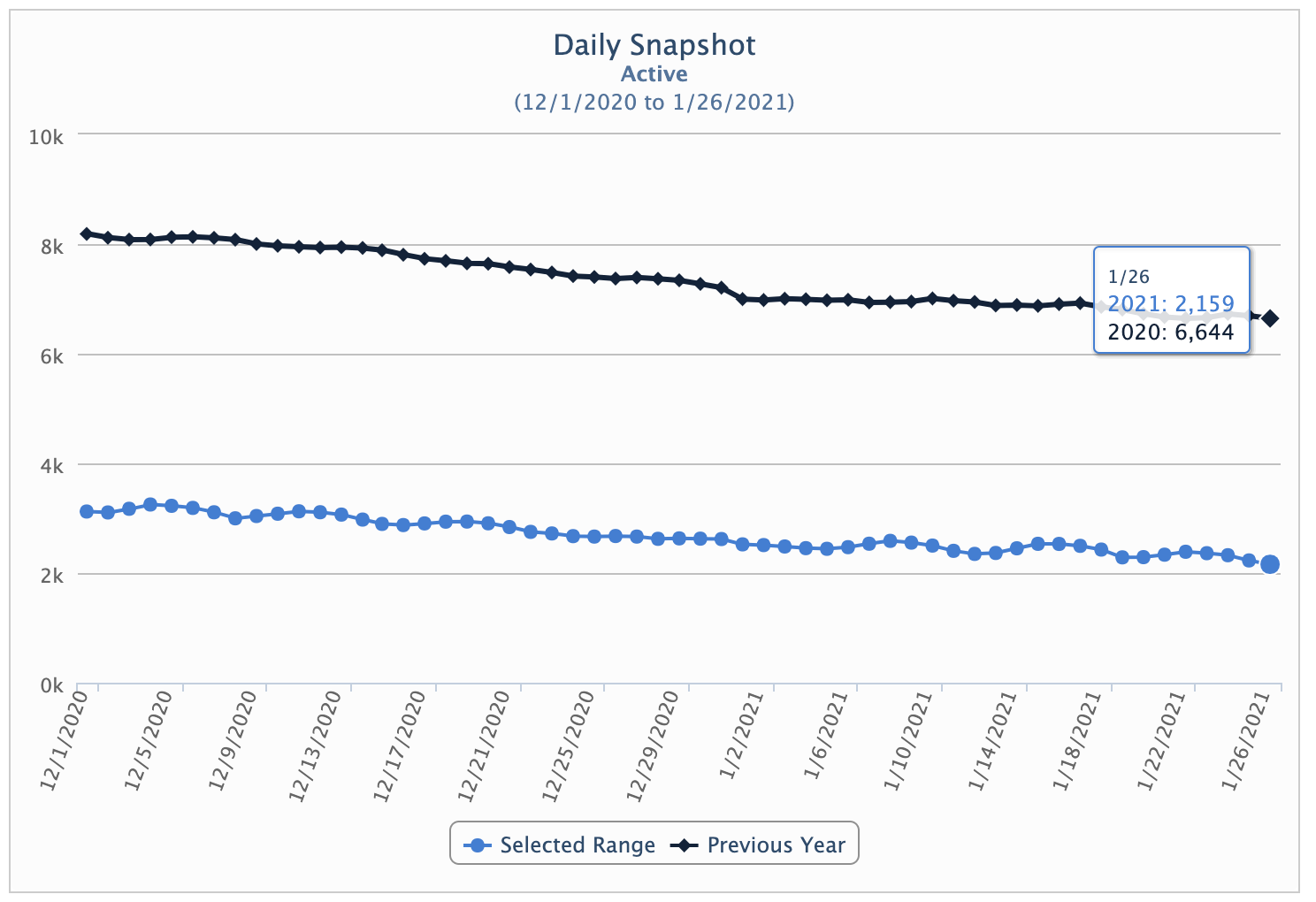 Under Contract/Back-Up


While our active homes are down our under contracts are extremely high. This is contributing to the shortage of active properties. These numbers are staggering! We have had the "back-up" status over a year now and you can see it was utilized in case we had contracts following out so we were listing properties as receiving back up offers (This is also under contract, just utilizing another name) Now we are seeing multiple offers on properties so many times a back-up offer is accepted at the same time as the first contract being accepted. This causing the agents to put the properties in "under contract" status instead of "back-up". This is why you see the decrease in the "back-up" status.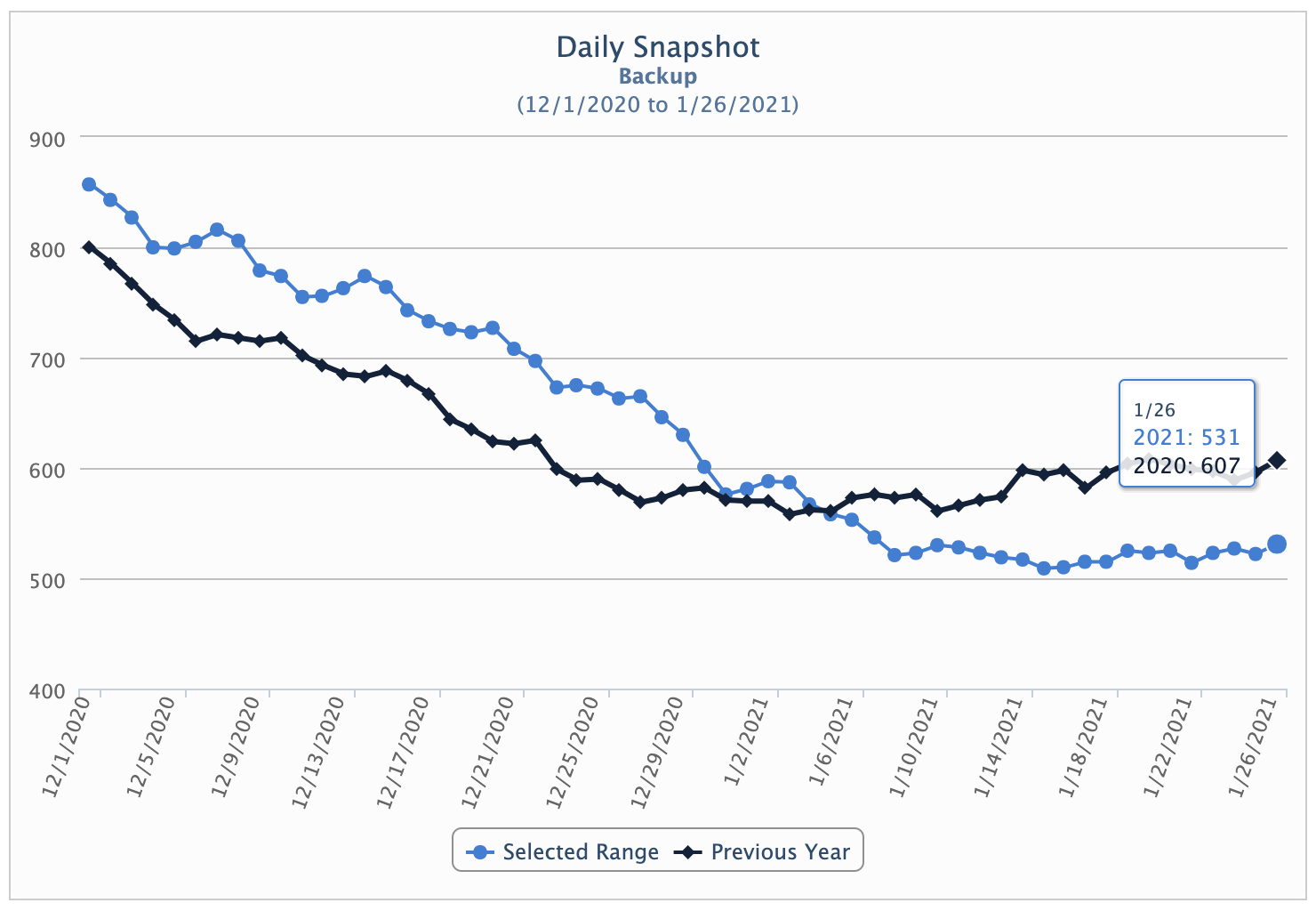 SOLD


We hit record-breaking sales, an all-time high for Utah in total sales in 2020.

This one is fascinating, there is a lot going on, but it is great info. I will break it down for you:
You can see that homes are selling very close to list price when you review the light green bar, staying very close to 100% (all though some of our homes are going way beyond 100%)

If you follow the purple CDOM (Days on Market) you see there was a downward tree starting at the beginning of the year (normal and expected but you see a huge drop with a low of

8 days on market in April. You see that number slightly go up and back down now, these days on market shows how quickly properties are going under contract at just about 10 days now. (this is from agents allowing longer times to collect multiple offers and not allowing showings until a few days after making the listing live)

You see there is an increase in the number of total sales if you follow the blue line with a continual upward trend then a sharp decrease over the holiday season. This number is actually lower than the same time the previous year but we have a few more days in the month, and many homes get closed right before the end of the month, so we should see that finish at a higher number when we review next month.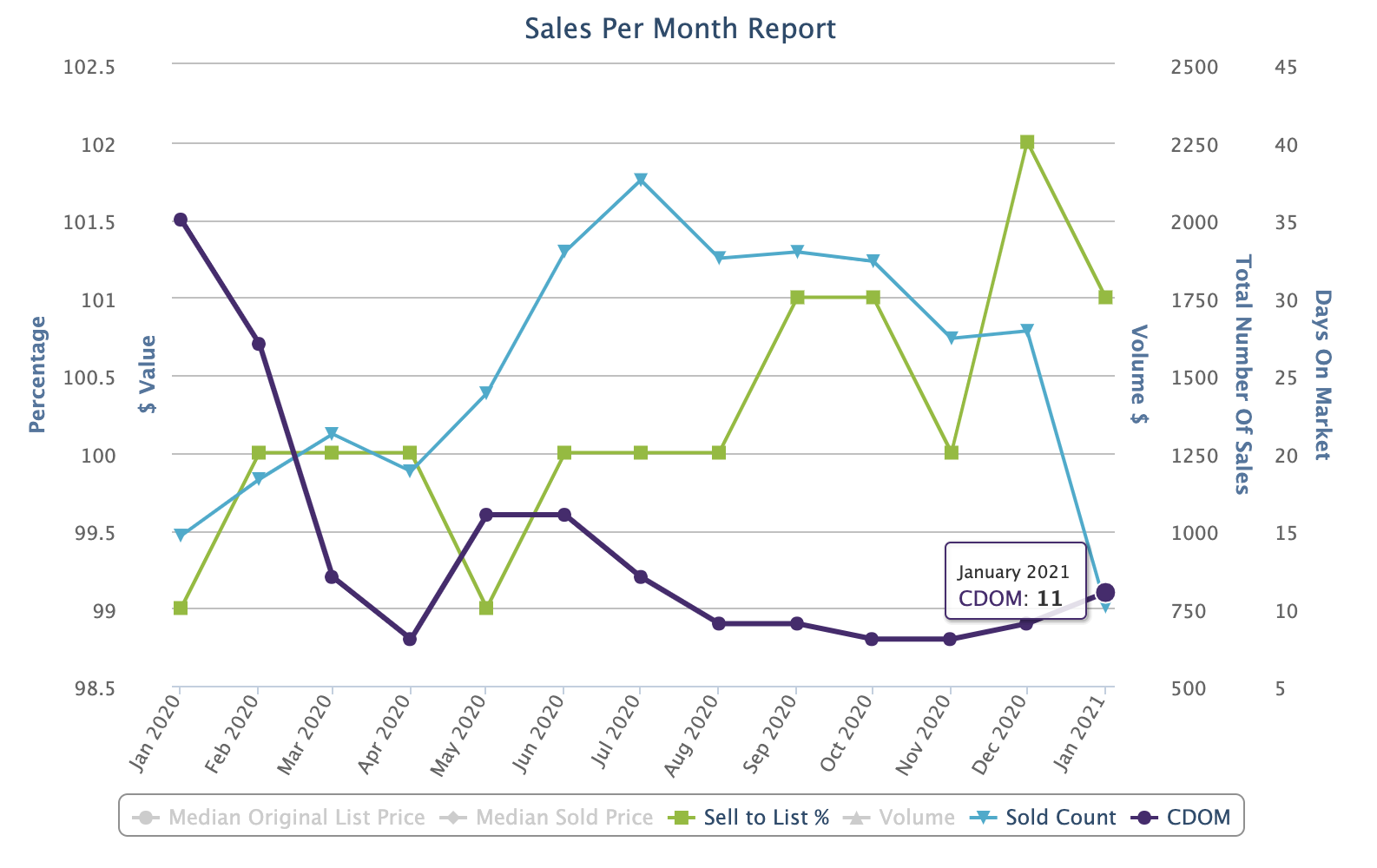 Feel free to give us a call with any questions you have or if you want to discuss what this looks like for you.



My UT Real Estate Group


Elissa Tran

Associate Broker, Realtor®
801.915.2836
elissa@myUTrealestate.com


Staci Powell

Broker, Realtor®
801.913.2463
staci@myUTrealestate.com