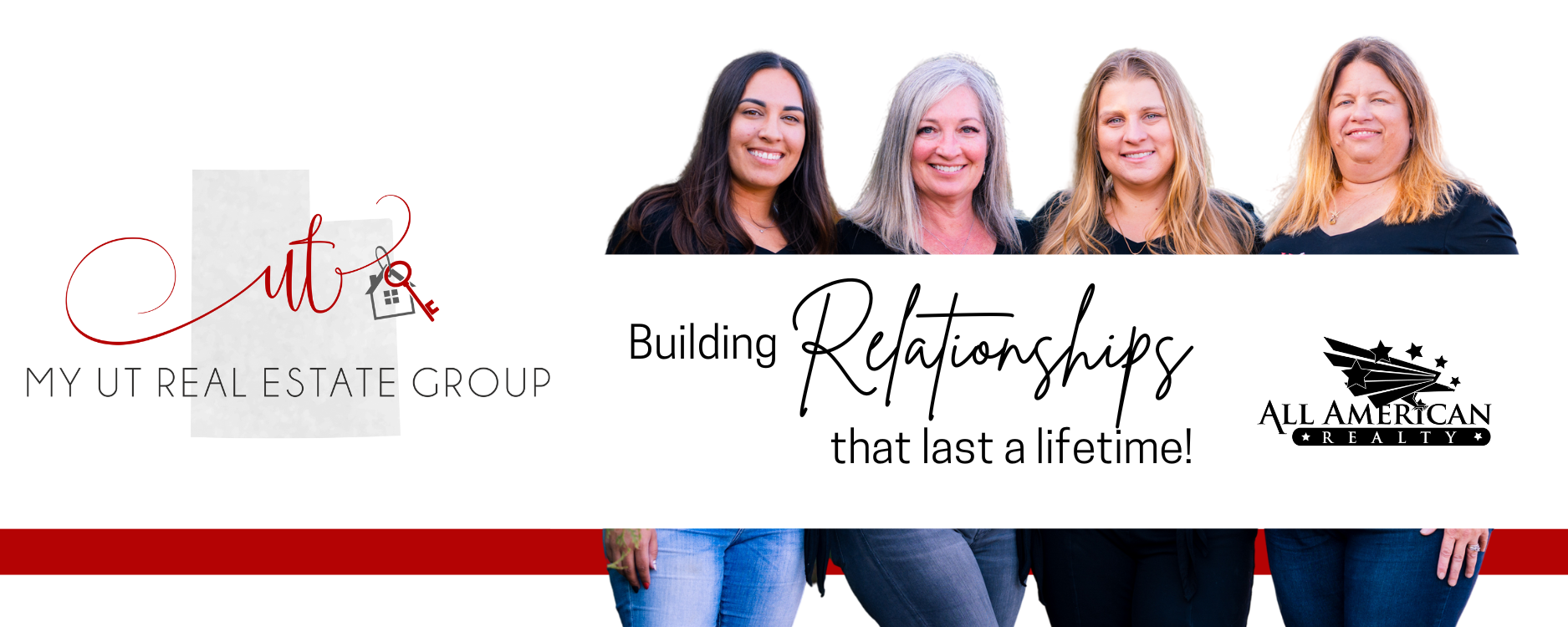 Building upon the strength of individual talents, knowledge, expertise, and caring is indeed the cornerstone of true success, and it is precisely what sets the My UT Real Estate Group apart. With over 40 years of combined experience in the real estate industry, our team is comprised of exceptional professionals who bring a wealth of knowledge and expertise to the table. We believe in cultivating an environment of collaboration and support, where every team member's unique strengths and talents are celebrated and leveraged to provide our clients with unparalleled service.

As skilled negotiators with a deep understanding of the local market, we pride ourselves on our ability to deliver results that exceed our client's expectations. Our extensive network of industry leaders allows us to provide you with access to the best resources and support throughout your real estate journey. Our team structure and extensive network allow us to cover the Greater Salt Lake area at all price points, ensuring that we will be there for you no matter where you are or where you need to be.
At My UT Real Estate Group, we truly listen to our client's needs and connect them with opportunities that best match what they are looking for. We understand that buying or selling a home is a significant decision, and we approach each transaction with the utmost care, attention, and professionalism. Our open-door policy means that we will always be available to answer your questions and address your concerns, and we will return phone calls, emails, and texts promptly to ensure responsible, transparent, and personable service. Our clients are more than just business transactions to us - they're our friends and neighbors, and we treat them as such.


We are passionate about building relationships that last a lifetime, and we are committed to helping you achieve your real estate goals. Whether you're a first-time homebuyer or a seasoned investor selling, we have the skills and resources necessary to help you achieve your real estate dreams. Contact us today to learn how we can help you take the next step in your real estate journey.